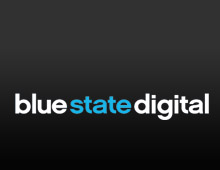 I worked as a digital user experience design intern for Blue State Digital in the spring of 2012. I learned lots of things from my mentor Anne Hjortshoj (whose name I can now spell flawlessly) such as:
creating wireframes using MS Visio for internal communication
best practices for designing web applications
information architecture
talking to developers in their natural habitat
how to sit through really long teleconference meetings
The work I did during this time period is still covered by an NDA. But feel free to drop me an email if you'd like to talk about my experience at BSD!
Contact Me